At KJP Sales, we offer the most innovating and well-crafted pavilions available. Whether you are looking to enjoy your backyard more or looking for a commercial pavilion to enhance a park or public setting, we have the perfect structure for you. Our pavilions can be ordered and built to suit with custom:
Shape
Size
Vinyl or Pressure-Treated Wood in various colors
Rail Styles
Roof Styles
Roofing Material & Color
Floor Material & Color
Screens or Windows
Benches, Ceiling Fans, Amenities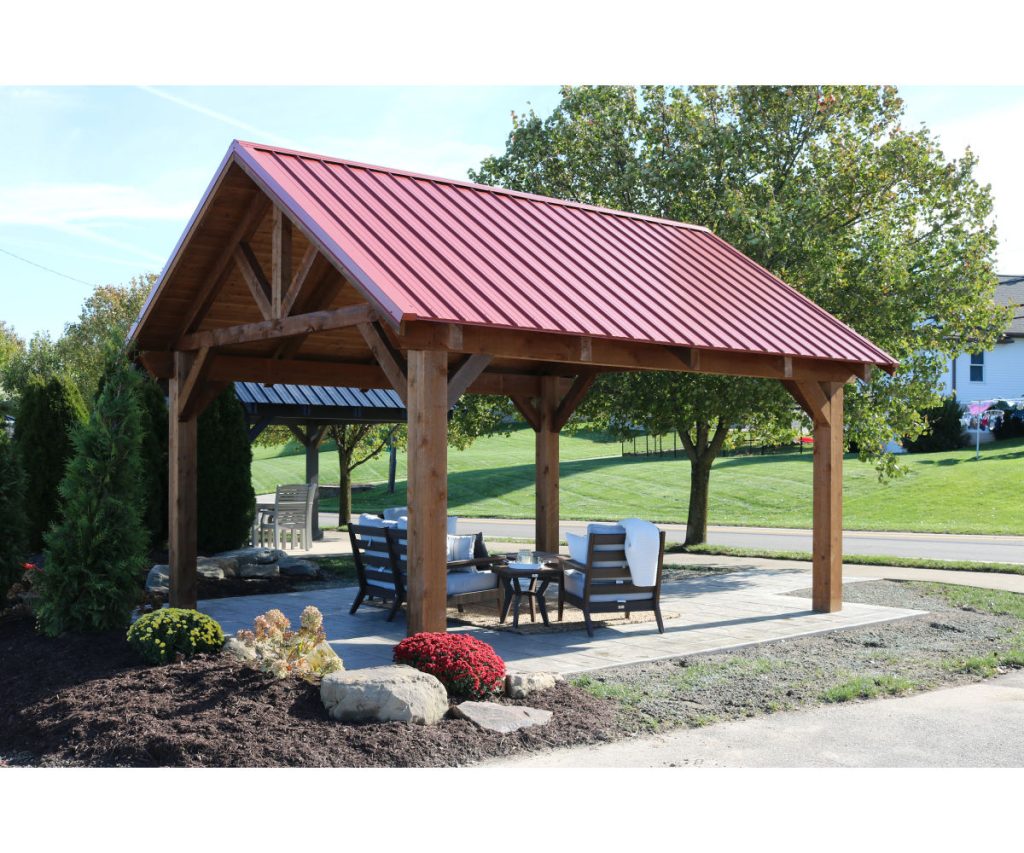 Large Pavillion Creates Inviting Space for Outdoor Gatherings
BENEFITS OF KJP SALES PAVILIONS
At KJP Sales, we know you have choices. We strive to deliver the highest quality, craftsmanship, and sustainability with our Pavilions and are particular in working with providers who have the same values.
We have sought out and work with the best suppliers in the industry, including Recycled Plastic Outdoor Furniture. Here are some features that separate our custom-builds from pre-fab styles you can purchase in stores:
Vinyl Pavilions
Designed and built to last for decades
Easy to maintain
Attractive & Stylish Cupolas
Beaded Vinyl Ceilings that enhance appearance
Coated stainless steel roof reinforcement plate for added support and safety
Vinyl clad posts to strengthen your gazebo
Octagon floors to enhance appeal with "20 Year VEKA" stainless still screws to stand up to the elements
Wood Pavilions
Long lasting durability
Aesthetically pleasing and structurally sound
Kiln dried, #1 grade lumber
Cedar underside sheathing to enhance aesthetics
Roof enforcement plates to strengthen your gazebo
Laminated posts for added strength and safety
Octagon floor plan for visual appeal